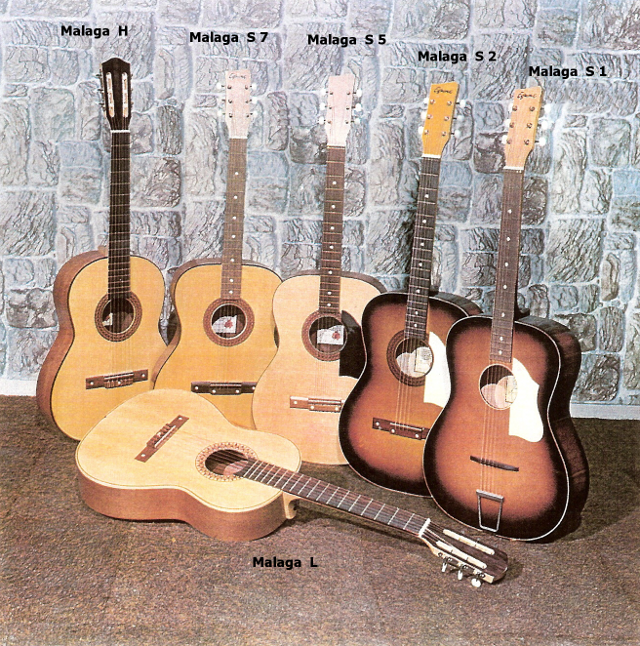 The Egmond

Malaga

series in the 1968 catalog.
The

Malaga

series has full sized bodies (4/4), apart from the Toledo series that is Parlour guitars (3/4). They have the same necks, though.
The Malaga body is 480 x 375 x 85 mm ( 19" x 14¾" x 3¼" ).
I have three guitars in the Malaga series, i.e. a

Malaga S1

, a Malaga S2 and a Malaga S5.
It is not that easy to determine the precise year of manufacturing

but a well reasoned guess is that all three of my Malaga guitars were manufactured during the time period from

1967 to 1970

.

My

Malaga S1
had no bridge nor strings when I bought it. It was scratched in the black painted parts but it was easy to fill in with black paint. The finish shifted from glossy to mat, which I fixed with a little of Autosol. I made a new bridge from a piece of aluminum.

The

Malaga S1

was the cheapest model in the Malaga series.
The most lavish and expensive model was the
Malaga L

, having
both the back and the sides made of Mahogany, the bridge and the fretboard made of Rosewood
. It costed almost twice as much as the

Malaga S1

.


According to the 1973 price list, a
Malaga S1

costed

70:- (NLG)
, a
Malaga S2

costed

72:- (NLG)
, a

Malaga S5

costed

78:- (NLG)

and a

Malaga L

costed

134:- (NLG)

.

At the time,

16:- (NLG)

was approximately

$4:-

and approximately

£1:-

.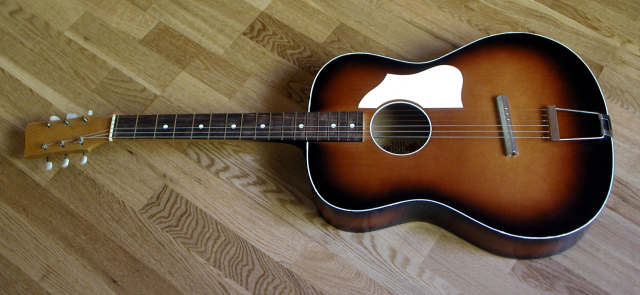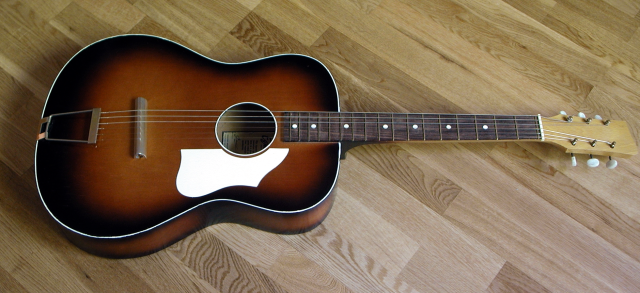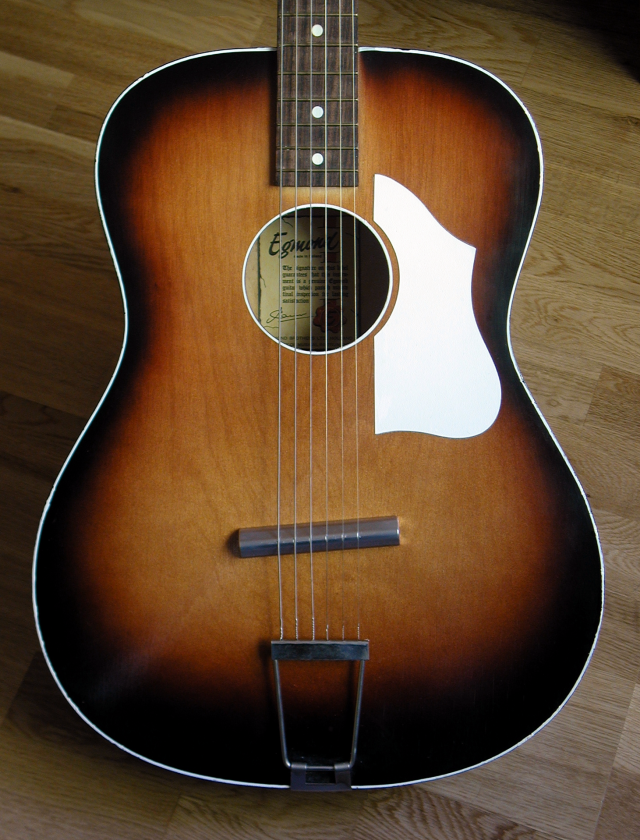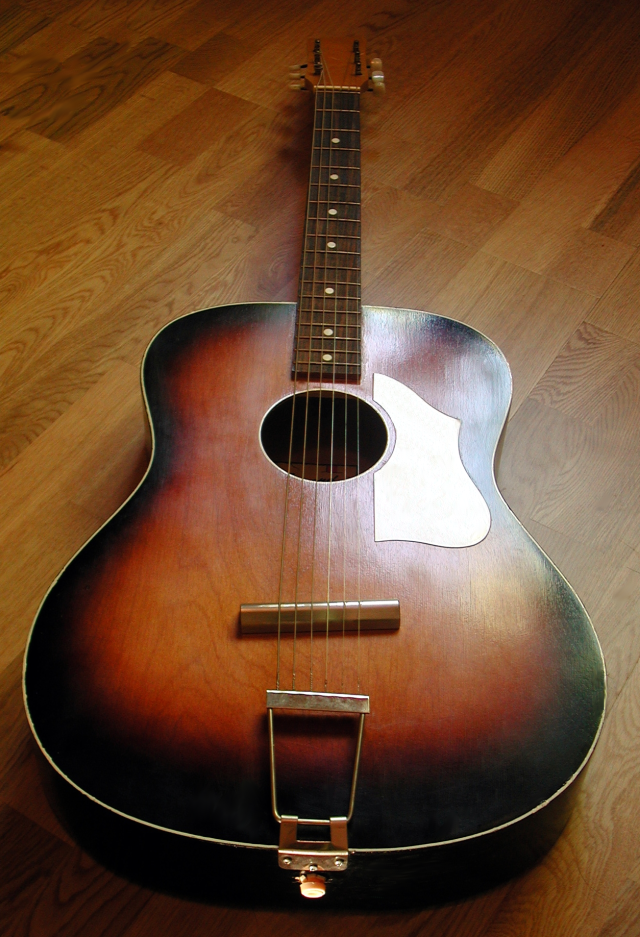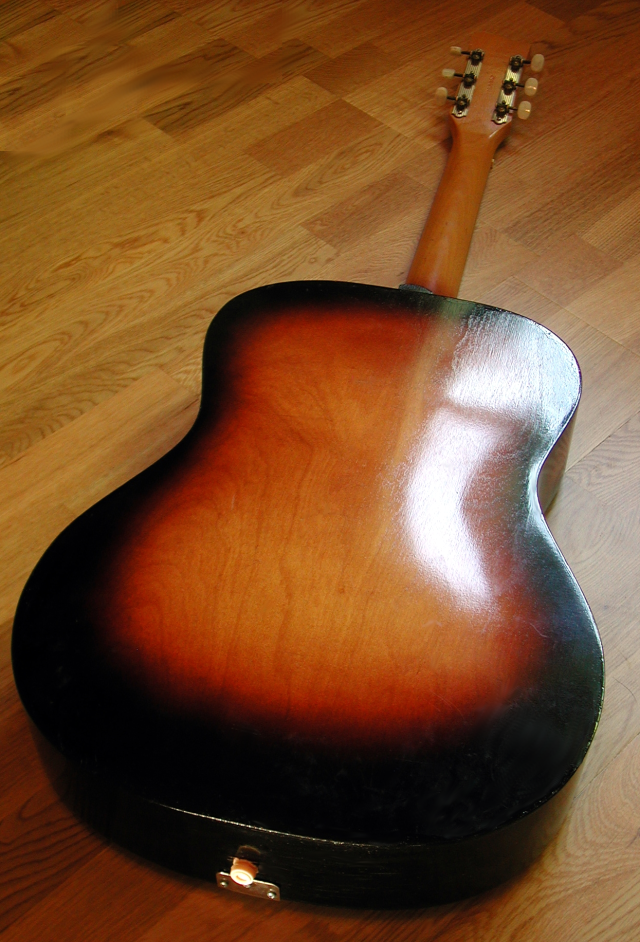 The back is arched.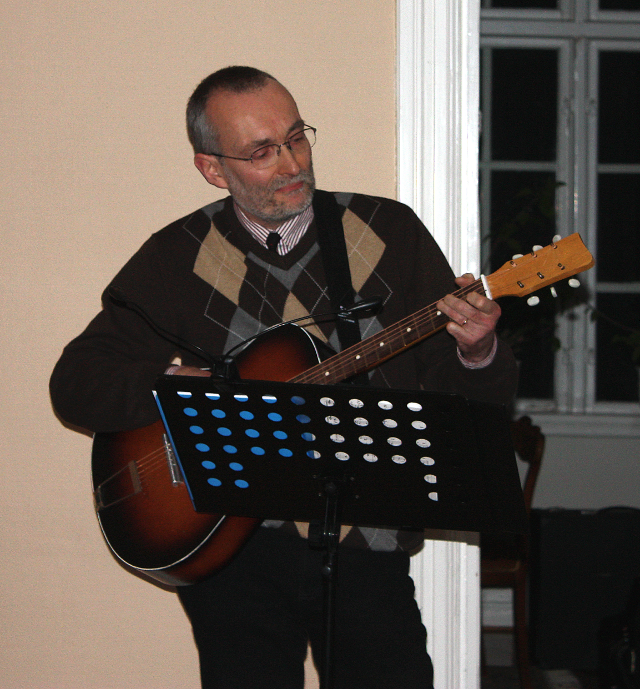 Here I use my Malaga S1 at a small ballad performance. (Photo by Marianne Sundblad).